Review Your Rig #1 - Blue Snowball Usb Condenser Microphone
I review my podcasting rig. I am hoping to create a series of user reviews (as opposed to trade publication reviews). Please send me a review of your rig at digiaudio.podcast@gmail.com.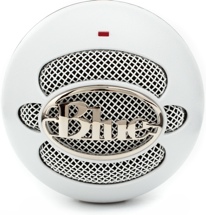 My rig consists of the new Blue Snowball Usb Microphone, a Powerbook and a 250gb LaCie FireWire hard drive.
Snowball Pros:


Fantastic Sound perhaps best of class for a usb mic


Plug it in and it works (Mac annd PC) no extra drivers needed


Reasonable price ($139 retail



Cons:


Can't be integrated with a mixer (it's usb)


usb cable and mic stand are not included


Direct link to the show
(9.3 mb mp3 - duration 10:58).